Online Rental Software
Our system allows your customers to easily book online, guaranteeing paid reservations for your company
Professional and easy-to-use software
Simple setup and installation
Cross-platform - works on any Mac or PC
Tested with all major browsers
Try It Out!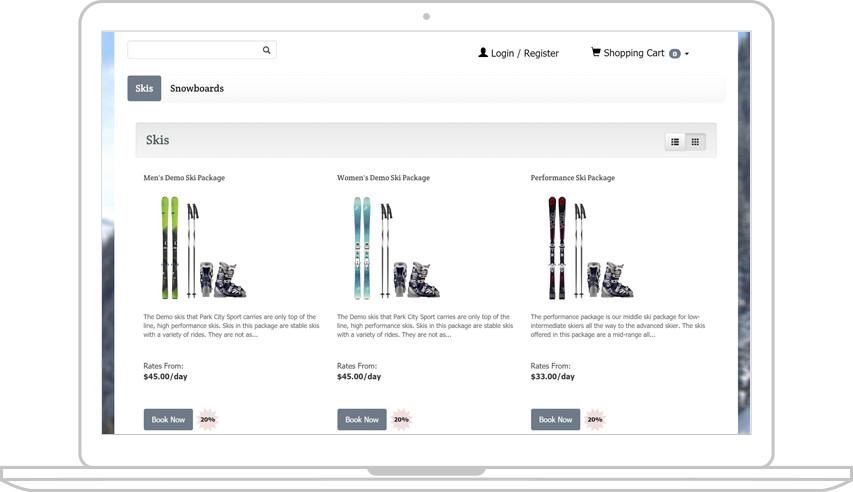 Mobile Friendly
Our reservation system allows your customers to book anywhere in the world, from any device.
Works across all mobile devices
Compatible with both iOS and Android
User-friendly mobile version makes booking easy
Secure payment gateway protects customers
Learn More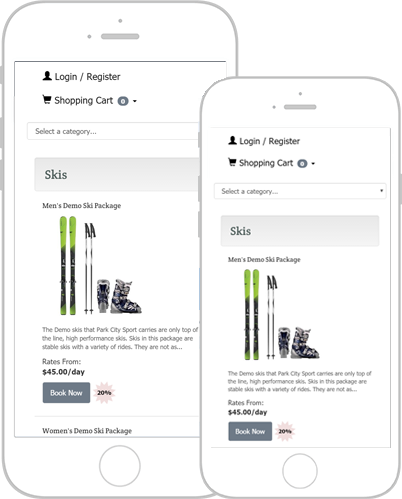 Real-Time Data
The backend of our system provides real-time data on current reservations and revenue.
View live reservation data
Easily check stats with visualized data
User-friendly back end lets you make changes on the fly
Quickly update blackout dates and other rental options
View All Features